Advanced Eyecare Products
Our commitment to providing the highest quality vision and eye health care possible.  That's why we offer a variety of products that we we believe can support healthy vision for a lifetime.  The right eye wear can reveal a lot about your total vision. Our doctors will not compromise on any of these areas, nor will you feel rushed or pressured.  We are here to support and help you find the best product for you.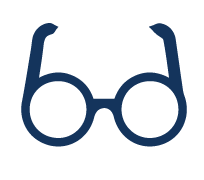 Prescription Eyewear
Finding the perfect style and fit can help you put your best face forward, whatever your personal needs.  We carry many designer frames featuring a wide variety of styles to offer you the perfect choice. Whether it's a professional look for business or something sassy for the weekend, you'll find it here. We also offer a wide selection of children's eyewear.
Just as your frames are customized to your style and how they are going to be used, your lenses can be customized to your needs. New advancements in lens options add to your comfort, and will make your glasses attractive, functional, and sturdy.  Our experienced opticians will start with the doctor's prescription and then incorporate your lifestyle to tailor fit the best lenses for your needs.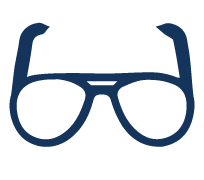 Sunwear
Sunglasses are the perfect way to express your personality, but they also are a critical component of the daily protection of the health of your eyes.  Sunglasses are just as important as sunscreen, as exposure to ultraviolet rays has been linked to a variety of  eye conditions such as cataracts, skin cancer around the eye, and macular degeneration.  Come in and select from our stylish sunwear, for prescription and non prescription needs.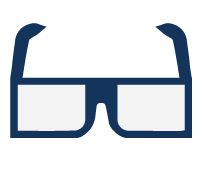 Industrial Eyewear
Being struck in the eye by an object or flying debris, routinely makes the list of the top three most commonly reported workplace injuries as reported by the Bureau of Labor Statistics.
Dr. Patel and staff at Advanced Eyecare take the responsibility of providing safety eyewear very seriously. Each of our patients (your employees) can trust that their needs will be met and that all safety standards will be followed. We view this as a partnership – the staff of Advanced Eyecare working in conjunction with your company to help in the protection of your employee's vision.
Our system is such that all company specifications are readily available whenever an employee presents for service. This ensures; all safety specifications are met, only authorized employees receive safety eyewear, employees are only charged for non-covered services, and that consistent billing is maintained. Contact us to see how truly affordable a pair of prescription safety glasses can be for your company.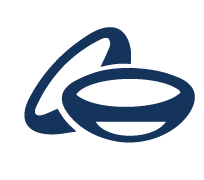 Even if you already wear contact lenses, you may not realize how many different kinds of contacts there are, or how new advances in materials and designs can improve your vision and eye health. Whether you need them for sports, work, or just occasionally, we can choose the best lens for you. Our doctors and staff have years of experience evaluating eyes and matching them with the latest technology in contact lenses.